Dear Sophie, on your sixth birthday…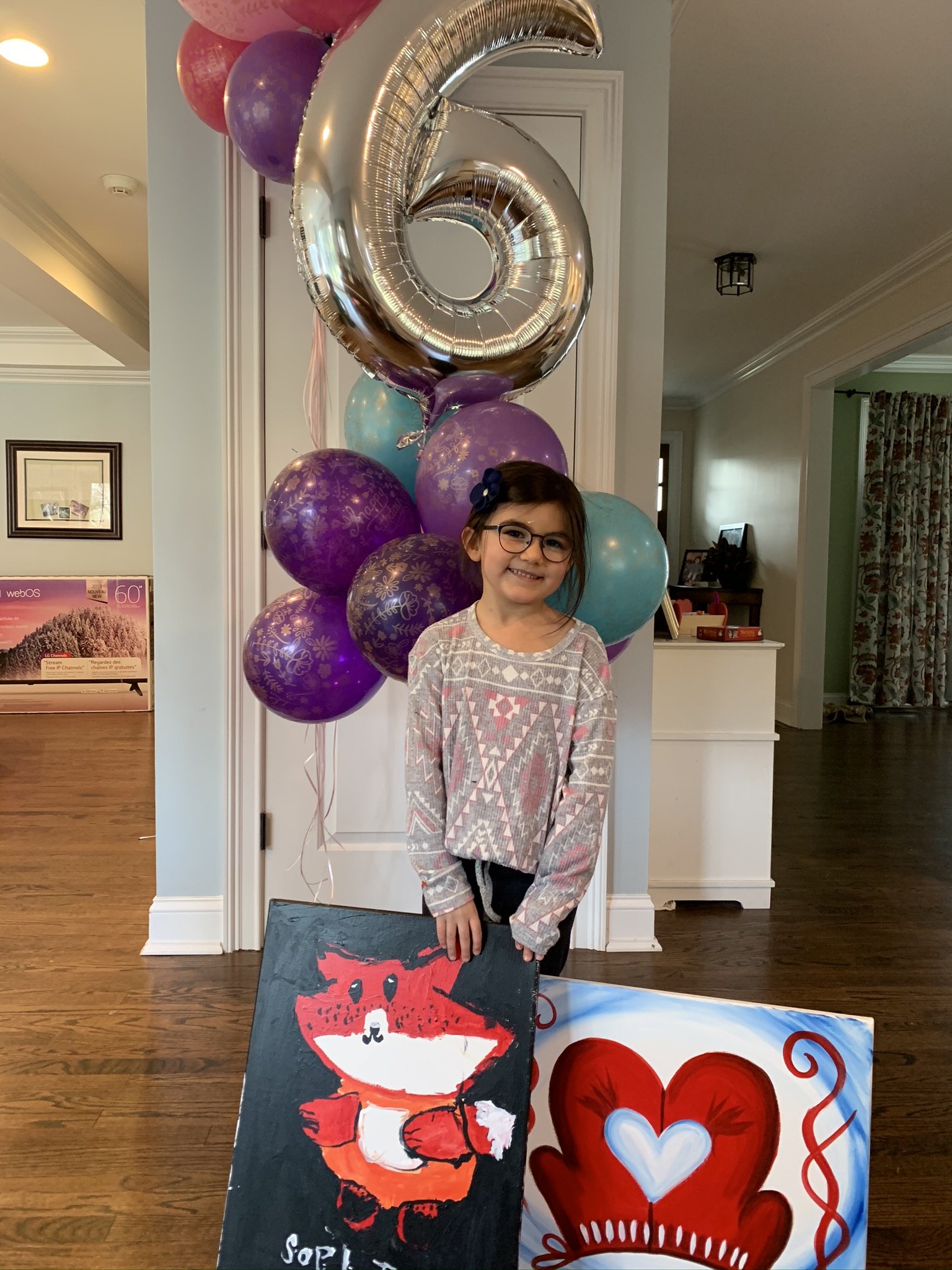 Posted by Joe Cianciotto
Dear Sophie,
This past year we have watched you grow up so fast that it almost seems unreal. Even though you turn six years old today I feel like you've been this age forever already. You just seem so grown up in every way.
At this point you're more than halfway through kindergarten, which has been a fun journey to witness. You have always been the shy one in the family so we were naturally worried that the first day of school might be a tough transition for you. Holy crap were we wrong…you marched right up to the bus full of smiles and never looked back which is the best way to live life.
You have also grown into quite a fashion plate. You don't just wear clothes to school you bring it every day in meticulously selected and paired outfits. And I gotta say it's striking how put together and stylish you look. So much so that I think you might be giving Hannah a bit of a complex. To give you an idea, last week we went to an indoor craft fair and instead of removing your quilted leather jacket you insisted on wearing it because it was a vital piece to your ensemble. And in looking back you were totally right.
To this day the center of your world is your mother. Of course I am a little jealous but it's not like that. You have plenty of love for me but Mommy is just the love of your life, which is a beautiful thing to witness. She's a great mother and I am so touched to see how fulfilled and happy you make her. And your absolute best friend is your sister Hannah. You both will fight over the stupidest stuff like sisters do but a minute later you'll be hugging each other like nothing happened. Each day after hours playing together you'll insist on sleeping in Hannah's bed with her. In fact you are both lobbying your mother and I to let you share the same room so you can always be together.
Okay just some time capsule quick info. Your favorite movie is Zombies 2 and we are having a Zombies themed birthday for you… and while Hannah has Descendants as her favorite movie this one is your go-to. You still love candy way more than toys. Your favorite ice cream is chocolate and when you are enjoying the taste you will make a "num-num-num" groaning sound while you eat (just like me when I was little). You remain a cuddly Care Bear on the couch. Your favorite singer is JoJo Siwa, on YouTube and you have all of her clothes and pajamas. You're 'this' close to riding a bike on your own. You have the most infectious giggle that I can't help but laugh when you do. And you're so confident in school I swear you seem two inches taller.
To Mommy and I, you and Hannah remain our two most favorite people in the world. You're so beautiful and special to us, and we are so blessed to have you in our life. This year watching you grow into such a confident and self-assured person makes me so excited for the woman you will become.
Love you always Sophie.
Love,
Daddy & Mommy
Follow Joe Cianciotto here.
---
---