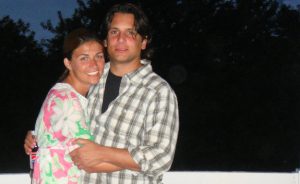 Hi again, I gotta say I am impressed and somewhat pleasantly surprised that you're in this section checking this part of the site out. So that you can understand the madness that is me and my wife Jen, thought I might give you a little background about us both.
So we're both babies born in the seventies, raised in the eighties and college educated during the nineties. This means that we both have baby photos where we're both decked out in ample polyester and our dads both have longer hair than our mothers.
This also means that as kids of the eighties we spent a fair amount of our youth watching John Hughes films, playing Atari and rocking out with our Sony Walkman. For me I was born in Brooklyn originally but reared in on the border of Long Island and Queens. Jen on the other hand comes from a little enclave called Glen Rock Pennsylvania, where they're just getting Madonna now.
Fortunately Jen had the good sense to move back to Long Island with me so we could come back to spawn in my hometown of Garden City, NY. It's claim to fame is that we were one of the first pre-planned towns in America dating back to the early 1800's, and of course there is also John Tesh who actually created a piano album called Garden City.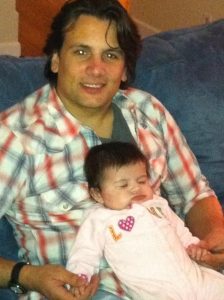 Anyway, what you need to know about Jen and me as parents is that while we come from the same era, we couldn't be more different if we tried…and I think that's a good and kind of fun thing. Whereas I spent much of my formative schooling years in detention Jen was the teacher's pet, even going so far as to become a teacher herself as an adult. I know it shocks me too.
For some less appropriate content, click here to check out my other comedy blog called "If I'm Being Completely Honest…"
And you can also follow my obsession with the nineties at my Facebook page by clicking here.
Joseph Cianciotto served as executive creative director and chief digital officer of DDB NY for 11 years. He obtained his degree in Visual Communications from Carnegie Mellon. Currently, he resides in Long Island, NY with his wife Jen and daughters Hannah and Sophie.