Moving to the burbs…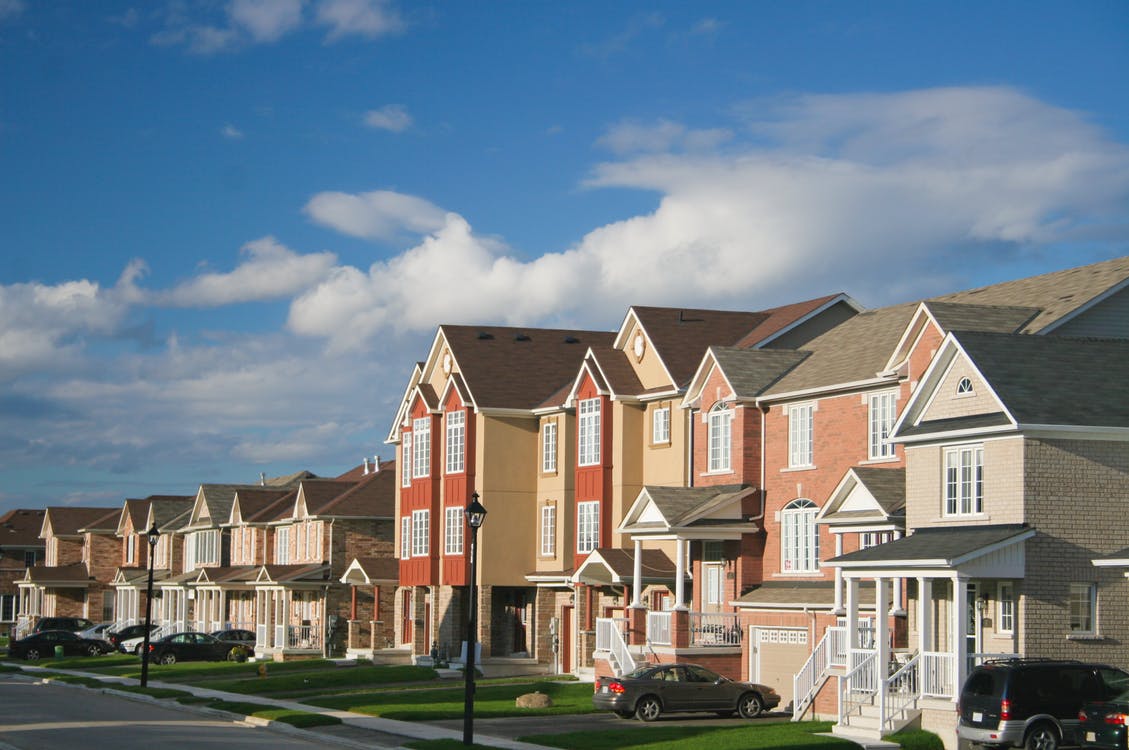 11/18/16
Post by Joseph Cianciotto
The good news is in the year prior to getting pregnant my wife and I made the move from our apartment and into our house. Planning a family we knew that we wanted somewhere our daughter could call home for a long time. The house itself was definitely a fixer-upper. We did replace the wall-to-wall green carpets, painted some of the rooms and even got rid of the old people smell.
This move also heralded the return to Garden City. Now I don't know if you are familiar with Garden City, but it's this really pleasant town located just outside the city in Long Island. It's about as American Pie as you get, in fact as I've mentioned before John Tesh who is from Garden City even made a freaking piano album called, "Garden City." I moved to Garden City from Elmont, another town at the border of Queens when I was twelve years old. What struck me most about Garden City was how few Italians were here, how tall the other kids were and how much I didn't have to worry about leaving my bike somewhere and getting it stolen.
Now growing up the remainder of my childhood through high school in Garden City was a really good time. But being a teenager smack dab in the middle of the eighties meant a few things. You were probably into heavy metal or alternative music, you owned a jean jacket, because they were so easy to get a hold of you probably smoked cigarettes (worst thing I ever did, and glad I eventually quit) and whenever possible you cut school. Ah I also forgot to mention, someone conveniently placed a bodega called Raulston's which let you buy beer with a library card or pool-pass, as long as it had your age on it.
So being the eighties the one thing you always talked about, even though you really didn't mean it, was how much you wanted to move out of Garden City, go to NYC or California and never look back So even though this town was the most benign of places it became the target of an entire population of teenagers rebellious tendencies. And initially we all made good on that promise, as most of us went to college in other states and cities. And after college you rubbed some nickels together, lived with a litter of friends and got that apartment in NYC in a really crappy neighborhood.
But as you begin to go out to bars less and make a bit more in your job you eventually graduated to your own place. And I would say most of us kept on that path through our twenties. At this point I of course met Jen, who would become my wife. Now because she is from the wilds of Pennsylvania, so far out that all you see is static on the Google Maps satellite view, I knew she would have to be eased into NY living and Long Island was a suitable place for that. So we picked up and moved to our apartment in Floral Park, NY…a great town just on the border of Queens. Anyway we lived there for the first few years of our marriage until we got the bug to start a family.
Which brings us to Garden City. By now several of the most rebellious of my friends had acquiesced and made the move back to our hometown. And with a child on the way, I don't know, something in your mind shifts from your perspective to the realization you have to provide an environment for a new person in the world to flourish and grow in and a two bedroom apartment a few doors down from the local bar ain't it.
Well we made the move in 2010 and I would eventually do the walk of shame, going to the Garden City dry cleaners, the Garden City Deli and even starting my daily routine at the Garden City station on the Long Island Railroad. And as I ran in to old friends, you both just sort of shrug, say "yeah I'm back" , acknowledge that you're now old and embrace that part of you that's come home to spawn like an overwhelmed salmon. Anyway, wrote a lot more about this than I thought I would, but yeah this town factored a lot in to our new family planning.
---